Questions:
What is your e-mail address?
*
Name of Hospital/SIGN Program:
*
Where is your normal entry point for antegrade femur surgery? Answer based on the grid below (ie. A1, or A1-A2)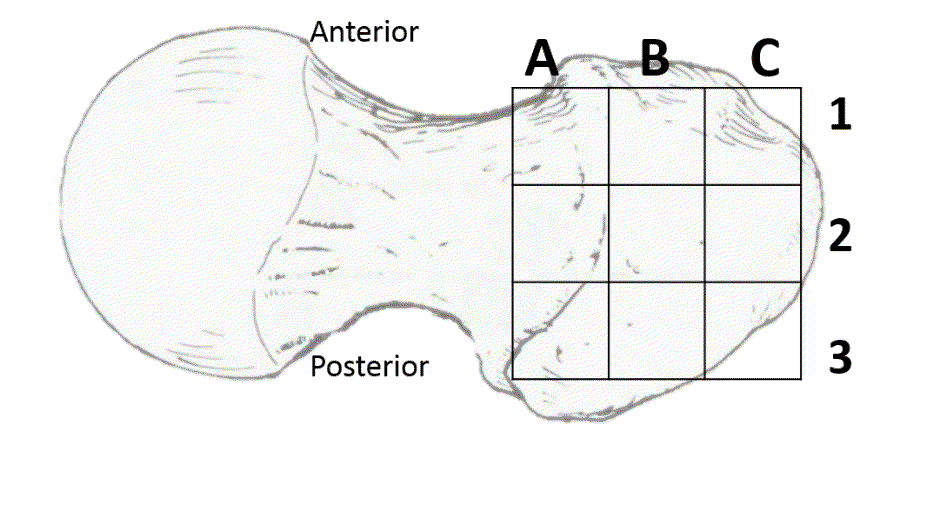 During nail insertion, do you:
*
If you allow the nail to rotate freely during insertion, do you notice any difference in the security of the proximal interlocking screws?
*
For femur shaft fractures, do you normally interlock:
*
Have you ever noted any problems related to the direction of the interlocking screws?
*
Have you ever created a fracture in the femur by trying to forcefully rotate nail?
*
---